Advertise Your Writing on the Internet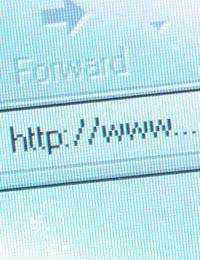 In the busy, fast-paced world of modern writing, internet advertising has become an essential means of getting noticed. Whether you're selling your services or selling a finished product like a novel, well targeted online advertising is essential to success.
There are several different strategies you can adopt, such as listing your site with search engines, joining an online advertising network or sourcing free advertising opportunities, but one thing is essential - if your advertising is to be a success, you have to send out the right message.
Creating Your Message
Your advertising message is, to put it simply, the identity you want to create for your writing services. In some cases this can be closely linked to your personal identity, as when you're promoting fiction or a personal record of an unusual event. It's important to promote your name (or the name you work under) and the titles of any books you have available, and to tie in key ideas relating to what you do.
On the internet, this is best done by using keywords - terms which people are likely to search for. Think of the most common terms used to describe what you're selling and fit as many of them as you can into your advertisements, making sure that the result is still easy to read and looks natural.
Advertising Aims
Advertising which raises the profile of your message is always a good thing, but to take full advantage of online advertising opportunities you'll need to have an underlying aim. This most commonly takes the form of attracting readers to a particular website - your own or one which sells your work. However, quite a few good sources of free advertising on the internet - such as content sites - don't allow you to post URLs.
In these instances it's useful to have a unique website title which will be easy for an interested reader to find in a search engine. This is one of the many situations in which having a unique personal name is useful to a writer.
If you want people to notice and look up the title of a book, remember that they're unlikely to search for the title itself until after they've seen your advert. For this reason it's important to surround the title by highly relevant keywords. Where possible, try to take advantage of the free advertising opportunities offered by websites which focus on the world of books.
Advertising Through Articles
As you may have gathered from the above, one highly effective form of internet advertising involves the creation of articles for online publications. Content sites offer you the opportunity to make these available to large numbers of people who are looking for content for their own sites, and you can also place them directly on sites which deal with writing and books.
Because they represent your writing, it's important that they're well written and entertaining - ideally, you want people to remember them. But first priority should be given to making sure your message is visible within them, and they should contain plenty of keywords.
It's worth remembering that you can also gain useful publicity through writing online articles for which you actually get paid. Even if you don't have the opportunity to use many keywords, you will usually be provided with a byline which you can use to promote your work directly. In the case of some prestigious publications, the byline can actually be worth more than the money you receive!
Online Advertising Networks
The more work you do as a writer, the more you'll become aware that you can't offer every kind of writing service and that other writers who offer different things are not your competition, they're potential allies. Working together with these writers on advertising campaigns can save you a lot of time and effort and can result in better publicity for all involved.
There are several ways to go about working together with other writers. The simplest option is the web ring - a link which you place on your site to direct people to another ring member's site, in return for which other sites will direct internet traffic to you.
You can also try persuading visitors to your site to subscribe to a subscription mailing list for writing updates - say, the latest news about a certain type of fiction, or special offers on copywriting services - and you can, with their permission, share this list with other writers as part of an affiliate network, whereby they'll also share their subscribers with you.
Once you understand these simple systems, internet advertising is fairly simple to do, and persistence will be rewarded.
You might also like...