Edit Your Written Work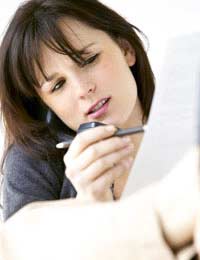 It's said that the mark of a true artist is the ability to know what to discard. In terms of book publishing, this means knowing how to approach editing. Often how you handle your book editing will make a bigger difference to its sales potential than how you write it to begin with.
Editing is the stage at which a book is shaped and given life. A professional publishing house will provide you with an editor who can help polish your work, but you'll need to do the first stage of editing yourself to get the publishing house to take it on in the first place - and if you're self publishing, and are the only person working on the book, professional quality editing skills become all the more important.
What is Editing?
This may sound like a stupid question, but often people lack a clear understanding of what the editing process involves. To many people, editing is the same as proofreading - going through a document to make sure that spelling and punctuation are correct.
In fact, editing can be a far more drastic process. It's about cutting out and revising portions of text which can sometimes be quite large. It requires not only line by line work but also an understanding of the overall document, so that the editor can spot inconsistencies and structural problems.
If you are not prepared to be ruthless with your work where necessary, you will not be able to edit it yourself. It can be emotionally distressing to have to throw away material you've worked hard on, so don't expect an easy ride - but if you can steel yourself for the task and work hard, there's no reason why you shouldn't be able to handle it yourself.
Editing Fiction
Whatever type of material you're working on, editing fiction requires special skills. As well as the usual work described above, the fiction editor has to consider factors like plot and character. Book editing is your opportunity to look at your novel and ask if the plot really works as it is, or if parts of it need to be restructured.
When you edit a book, you should be looking not just for descriptive continuity errors, but also for characters behaving in inconsistent ways. Sometimes it can help yo read through your work several times following one character's storyline at a time. You can also follow sub-plots in this manner to make sure that they follow a logical progression.
There is a myth in some writing circles that avant garde or experimental fiction doesn't need to be edited and can be left just the way it came out of your head. On the contrary, fiction of this type needs to be edited more strictly than ever if it is to have real impact.
Once you have imposed rules on your work, you can break them strategically to make an impression. Work which has never been subject to rules will, by and large, fail to communicate to anybody, even if it makes sense in your own head. As an editor, you have to put yourself in the position of an uninformed reader and determine what they're going to be able to decipher from what they read.
Very few works make it through the book publishing process without being significantly altered by an editor. Doing your own book editing, at least in the initial stages, means you can exert a lot more control over the process and produce something closer to your original vision.
Editing Non-Fiction
When you're editing non-fiction, there are still structural issues for you to consider. You can use the editing process to make sure that you're putting across information in the most effective way possible, and that you're constructing arguments as powerfully as possible. It can help you to pace your writing so that you can work within the limitations of word counts but say everything you want to say in a balanced way.
Thorough editing is required for professional quality work of all kinds. When you're producing articles and reports, well edited work is a good way to make sure that employers come back for more.
You might also like...