Set a Rate or Fee for Your Work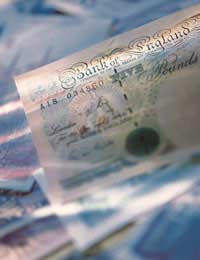 Probably the single most common question asked by new writers is "How do I set my rates?" How can you get the best rate for your work without risking missing out on work opportunities by asking for too high a fee? How can you make certain that you actually receive the rate you asked for? And how can you be sure that an employer will respect your conditional fee agreement? The fact is that there are no simple answers to all this, but there are a few things you can bear in mind to help you make good decisions.
What is your Work Worth?
The value of your work as a writer should be assessed according to several factors:-
Type of work - Different types of writing attract different rates of pay. Technical writing is usually the most profitable, followed by journalism, then copywriting. Work for online markets generally pays more poorly than work for print markets.
Quantity of work - Most writers set a rate per word but offer discounts against that if asked for larger pieces of work or when work is provided on an ongoing basis.
Depth of work - How much research does the work require? How much time will that take you? Try to set a fee which means you're earning at least minimum wage for your time. As you get more established, you should also take into account the amount of mental and emotional effort the work requires.
Your experience - Simply put, the more demonstrable experience you have, the more you can charge. Employers will pay for experience because it's their guarantee of quality.
Your reputation - If you are well known, your name will mean that your work attracts more readers, so you can ask for a higher fee.
Who's buying - Although you should always be wary of doing free work for friends, which can eat up time and energy you really need to focus on earning, there are some cases in which it's worth offering a reduced rate for your services. Many writers do this for charities, helping out those in need and boosting their own reputations.
When aiming to set the best rate for your writing, it's important not to price it too low. Whilst this may seem like a good way to attract employers, the message it sends is that your work isn't good enough to be worth more - and who wants to buy poor quality work?
Whenever you apply for a job and don't get it, you may be left wondering if it's because your fee was too low or too high. There is no solution to this. Just use your common sense and stick with it.
What is a Conditional Fee Agreement?
In the writing business it's very rare to get paid up-front for your work. You will usually sign a contract incorporating a conditional fee agreement. This means that the employer is obliged to pay you an agreed fee on delivery of an agreed piece of work. As a rule, this system works very well, but there can sometimes be problems when the employer is dissatisfied with the work produced, either because there's something wrong with it or because it's late.
Unfortunately, because of the cost of mounting a legal protest, it can be difficult to take action in a case like this. The best solution is usually to negotiate in person and to offer to amend what you've written, though in the case of late work you may lose your right to be paid altogether.
What if you Don't Get Paid?
When an employer fails to pay your agreed fee, for whatever reason, you can find yourself in trouble. Non-payment is a serious issue in the freelance writing marketplace, with late payment even more common. When this happens, and when you've exhausted attempts to negotiate, there are basically two things you can do:-
Legal action - this requires the existence of a proper contract for the work, signed by both parties. It can be very expensive. However, if you are a member of a writers' union you may find that it is willing to provide you with legal help for free.
Blacklisting - although there are a lot of writers out there, there are a limited number of places which advertise writing jobs. Getting an employer blacklisted there, by talking about your experiences, can make it very difficult or them to function in future. This rarely leads to capitulation on their part but it does stop other writers losing out and it teaches them a lesson.
Money is never very reliable in the writing business, so you shouldn't count on it until it's in your pocket; but with patience and common sense, you can still make a good living.
You might also like...