Write for Newsletters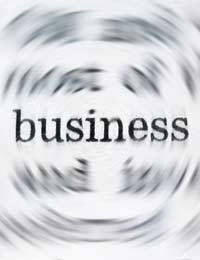 For new writers just starting out in the business, nothing matters quite so much as building up writing portfolios. To do this, it's worth looking out for writing opportunities wherever they emerge. If you're still working in a day job as you start out, you may find that your business has a newsletter you can contribute to.
Try sending an email to your manager to ask if you can get involved. If you're out on your own, consider writing for other business newsletters where you have relevant expertise. You may also find a charity or social group newsletter which can benefit from your involvement.
Newsletter writing is a skill worth developing for several reasons. As well as improving your writing portfolio, it can provide an introduction to the basics of journalism; and it's something which, when you're good enough, you can expect to be paid for, as many organisations lack the skill base to develop newsletters in-house.
What's more, it can give you the opportunity to pick up an awareness of editing and page setting concerns which will make it easier for you to produce writing just the way employers like it in the future.
Understanding Newsletters
To write successfully for a newsletter, it's important to understand what they're for. There are two main types of newsletter:-
Internal newsletters - These are designed to encourage team spirit, boost morale, and keep everybody inside an organisation informed of its strategies and developments.
Customer newsletters - These are sent out to customers, users or subscribers. Their purpose is to keep people interested in the organisation and encourage them to be actively involved with it.
Writing for an internal newsletter requires you to have an understanding of the structure and key personalities involved in the business or other organisation it's for. You'll also need to understand the mechanics of that organisation and you'll need to be able to make them sound interesting. This can involve difficult tasks like presenting financial information to people who have no education or particular interest in finance.
Writing for a customer newsletter doesn't require such a deep understanding of the organisation and is often more lightweight, but it does require a well developed persuasive style and familiarity with the company's products. You'll need the imagination to put yourself in the position of the customer or service user and identify what they'd like to read about the organisation.
Newsletter Material
Newsletter writing should always be upbeat, but never at the expense of sounding sincere. You should write as if you are speaking directly for the organisation or as if you are an omniscient member of that organisation, but be friendly and let readers feel that you're someone they could happily chat to. It's important to make them feel valued.
Often it's difficult to find enough material to fill a regular newsletter, in which case it's up to you to be creative. This is your chance to learn how to seek out, pursue and develop stories. Whatever type of newspaper you're writing for, personal stories can engage and entertain the reader.
You can look at the bigger picture (social, political or historical, for instance) surrounding a particular decision, or you can develop thematically related quizzes and puzzles. Newsletters don't have to be lifeless things which readers pick up only to discard - you can make them interesting and relevant. Almost anybody can create a list of events, plans or products simply to inform. It's your job as a writer to make it something more.
You might also like...