Write a Press Release for a Company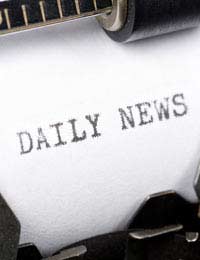 The art of writing a press release is one of those specialist skills which is perpetually in high demand but which only a small number of writers have mastered. Teaching yourself to write a good press release, especially if you can accompany it with an understanding of press release distribution, is a good route to generating regular income.
Every individual or business with something to say to the media needs a press release to do it effectively, so there is always work available, whether you hunt for jobs individually or work through a press release agency.
But there is a difference between being able to write a basic press release and being able to write a good one. To do the latter, you need to understand a few things about how the press works.
The Basics
All press releases follow the same basic format. This is essential to swift processing at the media end of things, so documents which break with this format and try to be quirky in order to get noticed will usually just get thrown in the bin.
If at all possible you should limit your press release to one side of one piece of A4 paper, as extra sheets often get lost. In the old days, photos would often be sent with a press release. These days, it's standard practice to put photos (at least 200 dpi) up online and provide links to them at the end of the press release, which means they won't get lost.
A press release should start with the name and/or logo of the company it represents, in the top left hand corner, followed by the words 'FOR RELEASE' and the date at which stories based on it should be published, or 'FOR IMMEDIATE RELEASE', capitalised and bold. Follow this with a brief two line summary of the release, then contact details in the order: name, telephone number, email address, street address.
After this, provide a headline announcing the story in the release, then the location and date of the release's production. You can then write out the full body of the release, ideally no more than three paragraphs long, with the last paragraph acting as a summary of vital information. Finally, provide those picture links. Leave as much space as possible between each of these items so that they can be distinguished at a glance.
Imagine that you work in a busy press room. You'll want the documents you deal with to be clear and easy to scan. When they're presented properly, you'll be much more likely to take the time to read them.
Make it Snappy
The key to writing a press release which will be used for a story is relevance, but you need to demonstrate why the thing you're promoting is relevant as quickly as possible. Press release writing requires a concise, highly efficient style, and a knowledge of buzzwords. This doesn't mean using the latest fashionable business-speak - it means dropping in words which will make editors sit up and take notice.
The names of celebrities, for instance, will generally grab the reader's attention. If you have a political angle, try to reference people and events making that day's political headlines. If you have a financial angle, mention the theories currently being discussed on television and provide reference points to suggest how it might impact readers' lives.
Because different publications sell to different demographics, it can be worth tailoring your press release accordingly and creating more than one version, even if this makes press release distribution more complicated. If you want to announce the arrival of a new fashion design company, for instance, you could benefit from using different language for the glossy magazines and for the financial press. Ideally, you should make the people receiving the press release feel as if it were written expressly with them in mind.
Press Release Distribution
Some writers choose to give themselves an advantage in the press release writing market by offering an additional press release distribution service, very tempting to young businesses which have no idea how to do it themselves. If you choose to offer this sort of service, bear in mind that you can generate considerable expenses from posting and faxing releases. Increasingly, media outlets have email addresses, but they are still not universal.
To undertake professional press release distribution, you'll need to have a list of contacts at every major newspaper and every trade publication relevant to the company you're dealing with. Always make sure you address communications to specific individuals, and stay up to date - remember that staff change. You can also distribute press releases directly to journalists via press networking communities online.
You might also like...