Develop Your Novel Writing Skills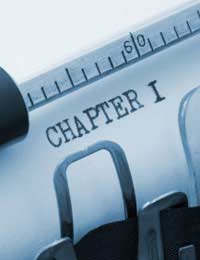 Undertaking any form of creative writing requires inventiveness, patience, hard work and craft, but for each type of fiction you work on you'll find that you need a different set of basic writing skills.
Some of these skills can be fully developed only with a lot of practice - most novelists don't reach their peak until they're over fifty - but there are still things you can do to improve your writing in the short term. If you're serious about getting creative, get prepared for some hard work.
Going the Distance
Writing a novel takes a lot of time and effort and many people find that they simply can't sustain the pace for long enough. You'll need to keep believing in your central ideas and stay committed to them as they change and develop, no matter what other interesting notions (suitable for other writing projects) you may have in the meantime.
The process of writing a novel is much slower than the process of reading it, so you'll need to deal with the fact that the work can feel repetitive and that you'll sometimes get the sensation that you're going nowhere.
Because you're unlikely to have written anything even approaching the same amount of material in one go before you work on your first novel, it can be a good idea to make that first novel all about the volume of work. That is, before you worry about creating a masterpiece, teach yourself to write that much.
Simply tell the story as it comes into your head and make yourself keep going. Most people find that, once they've written 40,000 words or so, they cease to feel intimidated and can write as much as they like thereafter. You'll also find that this approach makes it easier for you to understand what different word lengths mean in terms of story, and therefore easier to pace your narrative.
Identifying your Flaws
The most important ability you can develop as a writer is the ability to know when you're wrong. This is true of almost every creative art - genius lies in knowing what to throw away. Writing your first long piece of fiction is quite an achievement and you should justifiably feel proud of yourself, but you must also be willing to critique it thoroughly.
If you're not sure how to begin this yourself, try going to a writers' group where other people can read your work for you and give you useful feedback. Be willing to hear it, no matter how harsh it may sound, as understanding and acting on such criticism is essential to improving what you do.
Remember that a novel which works for you won't necessarily work for other people. For instance, you may think you've created strong characters because you've thought about them a lot, but there may not be sufficient material written down to let readers feel equally engaged by them.
You may also think that you've expressed a particular idea perfectly well when other people just don't get it. Remember that, no matter your artistic aims, writing is also about communication. If you don't express your ideas in a way which people can understand, it doesn't matter how clever you really are - you might as well not express them at all.
Learning from Others
No matter how good you are as a writer, and no matter how successful, you can always learn from other people. This is true even if they're not as good as you, as you may be able to identify problems in their creative writing which are present in a subtler way in your own. Writing courses and books about writing may be helpful to you, but the best way you can build up your writing skills is simply to read.
Don't restrict your reading to fiction - stylistic observations you make when looking at journalism or copy writing can also inform what you do in a positive way. Advertising slogans, for instance, can make you more aware of the way sound and rhythm can be used to give language more impact. Comparing news articles to features can help you to identify the different ways in which you can contract or expand your expression of ideas.
Opportunities to improve as a writer are all around you, and you don't have to spend money to take advantage of them. All you need is a serious commitment, a willingness to accept criticism, and a passion for becoming the best that you can be.
You might also like...