Interest a Publisher in Your Book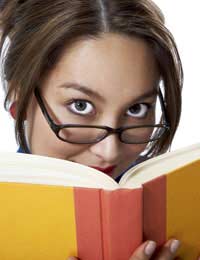 When it comes to writing, how to get the attention of a book publisher is the million dollar question. It's one which a smart writer thinks about before the process of writing books even begins.
It's no secret that book publishing is a buyers' market, with hundreds of writers anxious to sell their work and only a lucky few achieving success, but the good news is that you can boost your chances of being among those few by taking a few simple steps. With a little understanding of how the publishing industry works, you can make sure your appeal to a publisher is loud and clear.
Targeting
Before you start working on books, it's important to consider whether or not there's a market for them. Whilst there's nothing wrong with writing simply for the sake of art or self expression, that's a different thing from running a writing business. Try to identify a number of publishers who may potentially be interested in your work, and keep their stated interests in mind as you write.
Writing to book publishers about the work you're trying to sell is like applying for jobs. You can save time by using the same letter for everyone, but it won't help you to make a good impression. Do your research beforehand.
Make sure you address the relevant person at your chosen book publisher by name, and, if possible, refer to titles they've previously published which you believe suggest your work would be appropriate for them. By demonstrating that you've taken a genuine interest in them, you're much more likely to have them take an interest in you.
Short and Sweet
If there's one thing book publishers can't stand, it's long, rambling letters full of flattery, sob stories or self-aggrandisement. All they need to know, in the first instance, is who you are, what your publishing history is, the name of the book you're trying to sell, how long it is and what genre (if any) it fits into.
You should easily be able to fit all this onto one side of one sheet of paper - there's no need to go into detail. Along with this, you can include a one page synopsis of your book and a one page bio (where you'll have a little more room to describe yourself).
Letters to publishers should always be formal and polite. It's important that you look like a professional. Don't be over-familiar and don't try to make jokes. You should also make sure to write under your own name. If you've published in the past using a pseudonym, you can add a note to that effect.
Pitch Perfect
The most important part of your introductory letter is your pitch. Try to sum up, in as few words as possible, the concept or hook which makes your book stand out. Aim to give it maximum impact. A book with a strong enough pitch will always get a reading.
For practice, consider the way that existing best-sellers could be pitched. Look at the blurbs of books to see how this has been done by established professionals. What kind of pitch would make you really want to read a book? Aim to make the publisher feel hungry to find out what happens.
Know What your Publisher Wants
When looking for new books to bring to the market, a publisher is looking for something which will sell. There's no sense railing against this - it's simply how the market works and how the publisher makes a living. You job as a writer is to produce suitable material - work which is interesting, entertaining, and easy to pitch.
Rejection letters can be tough to deal with, but don't just throw them in the bin. They can be extremely useful, as they're a good guide to what book publishing companies do and don't want. If you keep getting the same comments in rejection letters, the chances are that there is something genuinely wrong with your work, perhaps something which you can correct yourself or something you can improve upon with the help of a good editor. Don't despair - take advantage of this opportunity to learn and grow.
Finally, if a publisher has rejected you, don't keep writing back to them with slightly altered versions of the same books. Save it until you have something really different to show them; in the meantime, try to place your existing work elsewhere.
Once you've exhausted the major players in the industry, you can try small publishing houses which may be more open to new writers and more willing to work with you to make your books a success.
You might also like...