Using a Writers' Workshop: A Case Study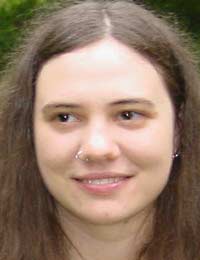 Writers' workshops are often suggested as a great way to get feedback and improve your work, but what is it like actually using one? We asked Keirstan Pawson from Dundee, who is a veteran of several.
"The first one that I was in was an offshoot of being in graduate school and it kind of came out of being in a workshop that was really good in terms of all the people there," said Keirstan. "After the class ended, one of the girls decided to set up a writers' group. I think that was probably the best one I was in because we all respected each other's work."
Finding the Right Group
One of the most important things, Keirstan explains, is to find a group of people who want the same things out of the group that you do. Everybody in her first group intended to publish at some point, so they shared a serious approach to their work. Finding people who write in a similar style can also be helpful.
"There are certain people in the groups whose writing style is so very different from yours that they're looking for something different from what you're looking for," she says. This limits the usefulness of their comments on your work.
"I've been in a situation where I thought that someone was overwriting, pages and pages of description that went nowhere, language that sounded ridiculous because it was so over the top. And her comment to me was that I didn't have enough description and she didn't like any of my characters and I didn't like any of her characters . It was just that we were looking for different things. We struggled to understand each other."
Different Styles
Can it be intimidating when other people seem more talented than you are? Keirstan feels that this is less of an issue when their style is very different, but that, in any case, it can be helpful to encounter people like that. "It kind of tells you where your boundaries are in terms of what you can achieve and what you don't necessarily want to write," she explains. "And if you see someone do something really well, like transitions, you think, well, I can go back and look at my own transitions."
"I think you have to find people who are at the same level," she says. "Although I think you probably learn more from other people's mistakes that from things they do really well!"
It's important, though, that people are willing to face up to their mistakes. Keirstan was once in a group with somebody who "felt he needed to rebut everything that we said. We would give our comments on what we'd read and then he would spend the next ten minutes explaining either why we were wrong or how we'd missed something in the text. This led to tension in the group because we felt we weren't being listened to."
Give it a Go!
So would she recommend writers' groups to people who haven't tried them yet? She says that yes, she would, but it's all about finding the right one. It's important that everyone involved ins committed and makes the effort to produce work for discussion.
"The best writers' groups are the ones where everybody's really serious about it but there's a certain amount of respect for each other's work," she concludes. "I think the best thing about them is people saying what they immediately felt when they read your work, telling you what they think you're trying to do. That's the most important thing, to see if you're actually doing what you think you're doing. "
You might also like...