Working as a Film Reviewer: A Case Study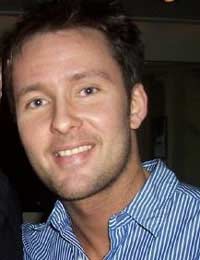 When it comes to working as a writer, film reviewing is an area that never seems to lose its appeal. But how can you get involved in it, what does it entail, and is it really as good as it seems? We spoke to Stephen Carty, an experienced reviewer prepared to share his secrets.
Stephen first started reviewing when he was at Queen Margaret University in Edinburgh. "I studied sport and recreation management, and, strangely, I discovered that I actually quite enjoyed writing essays," he explains. This enthusiasm led him to look for other opportunities to exercise his writing talents, and film reviewing was a natural choice. "I'd always loved movies, really intensely, like a film a day kind of thing."
Watching a lot of films is essential to succeeding as a reviewer because film critics need to be well informed about the context of the work they review. Stephen's passion soon became known to his fellow students.
The Beginning...
"We had a newspaper called The Echo and when I was thinking about getting into it one of my friends turned round to me one day and said "Do you know what? I'm an editor at the newspaper; do you want to write for it?" So I would sit down every week and go over what new things were coming out, what movies were out, and well, it's not very professional, but I just taught myself."
Having a natural talent helped. "I've been to university twice. Most lecturers that I had used to tell me "Your essays are good but your writing is too flowery. You write like a journalist," he explains. "They'd always do that but I wasn't intentionally doing it that way, it was just how it came out. So that helped when I started writing reviews."
Writing Reviews
Like most reviewers, Stephen goes about his job in one of two ways, either catching films on general release or watching them at special press previews; he also has access to some films on DVDs provided by their distributors. So how does he approach the process of reviewing?
"The way I do reviews is, I watch the movie, obviously, and I take notes, but as soon as I've finished watching it I jot down some thoughts. For example, when I went to review 'The Wrestler', I started by writing things about Mickey Rourke and I put them in a pile, then I put things about wrestling in a pile, then I put things about my introduction in a pile, just thoughts, and I worked from there. I try to start with an interesting hook, maybe a question or something that'll grab you, and take it from there."
Stephen now works for a major film website and he's gradually climbing the career ladder within his profession. But what would he say to people who are just starting out and are interested in becoming film reviewers?
"You've got to be really passionate about it and really want to do it," he cautions. "Because it's an incredibly competitive industry. Jobs are ridiculously rare, you're going to have to do it for free for a long time. It's something you have to really want to do as opposed to, yeah, I'd like to do a job. But I do love doing it."
You might also like...