Negotiate Royalties, Stipends and Advances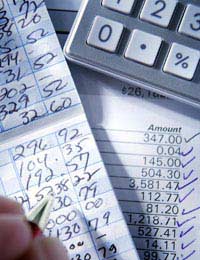 Learning how to negotiate fees, royalties, stipends and advances is one of the most difficult aspects of setting up in business as a writer, but it's essential to your business success. Ultimately, you need to make money, and that means making sure that you're paid what you're worth.
Negotiating fees per article is comparatively easy, as there is usually a standard pat scale which you can see before you apply for a job, and you may also have the option of negotiating with someone who has no personal stake in it either way.
But when you negotiate book royalties, a good deal for you can mean significantly less money for your publisher, and publishers will do their level best to make sure they're the ones who come out on top.
Given that publishers are highly experienced at what they do, and tend to have good lawyers, taking them on by yourself can be difficult. This is one reason why many authors use agents, and why others hire specialist literary lawyers to look over major contracts.
If you don't feel you can afford to do that, or if you are simply determined to go it alone, there are some ground rules you can follow to tip the odds a little way in your favour.
Royalties
Royalties are usually the main source of income for a book author, so it's important to make sure you get them right. Here are some things to aim for in your contract:-
Royalties based on retail - Some publishers will try to get away with basing your book royalties on net income from sales, which means that they get to subtract every possible business expense they can think of before giving you a percentage cut of what's left. Royalties based on net are often as low as half those based on retail.
Escalating royalties - After you have sold a certain number of copies of a book, the percentage royalties you receive should increase. This usually starts at 5,000 copies and may increase further as larger numbers of copies are sold.
Restricted options on foreign sales - Often your contract will look good until you realise that your royalties only apply to domestic sales. Make sure you're also offered a good deal on copies of your book which are sold abroad, even if they're sold under a different imprint.
Restricted options on deep discounting - When you see books for sale at very low prices in discount bookshops, it's a sign that a publisher is trying to recoup losses. However, the publisher's poor judgement isn't the author's fault, so don't accept contracts which include a clause slashing your royalties on copies sold at a deep discount.
How much should you ask for in book royalties? This depends on how well known you are, what type of book you've written and whether or not you have other publishers interested. Most royalty deals are between five and fifteen percent. Most publishers pay royalties quarterly, though some take a long time to pay up on any money they owe.
Advances
An advance is designed to help you get by whilst writing a book, and is later paid back to the publisher through your royalties. If your book doesn't sell well, you should never be asked to pay back an advance out of your own money.
However, negotiating a good advance has to balanced against negotiating good royalties, and often you'll be offered a smaller percentage royalty in exchange for a larger advance. How you choose to bet on this is up to you, and should reflect your own assessment of how likely your book is to sell.
When you negotiate an advance, try to establish a clear date when you will receive the money. Many publishers delay for so long in handing over advances that you might as well just wait for higher royalties.
Literary Stipends
Whilst an advance is designed to give you what you need to live on, a stipend is usually lower because it is accompanied by other benefits. In publishing, this usually involves tuition and special support from a dedicated editor, which can be very useful when you're undertaking your first novel writing project.
Some stipends are also available to writers from literary foundations and arts charities in the form of money and benefits in exchange for co-operation in promotional projects related to writing and the creative arts.
When negotiating a stipend, your biggest concern should be the value of the benefits you're offered, but make sure that you don't underestimate how much you need to meet your basic living expenses. Once you have signed a contract it can often be difficult - and costly - to change your mind.
You might also like...