Targeting Your Copy Writing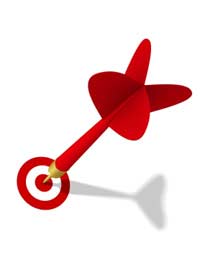 In any form of writing, it's important to understand who you are writing for, but never more so than in copywriting. The professional copywriter should include an awareness of marketing demographics, of the language used in different industries, and of basic psychology among their core skills.
To produce effective marketing copy it's vital to engage with a target audience which will vary from one assignment to the next. When you promote your copywriting services, you need to be able to demonstrate to potential employers that you are capable of this.
Marketing Demographics
The first stage of understanding how to target your copywriting requires an awareness of basic population demographics. Marketing experts in Britain divide the general population into segments by sex, age and class. Other factors, such as race or level of education, may be added to this where they are likely to affect attitudes toward a particular product or service.
Some people are uncomfortable about working with a system like this because of the political connotations of placing people in different segments, but you should reassure yourself that this isn't ultimately about labelling individuals, it's about making useful generalisations.
When you take on a copywriting assignment, your employer will often tell you which of these segments you should be aiming at. If they don't, it's up to determine how general they want you to be, and to decide if a degree of targeting at one or more segments might be useful.
Think about the different concerns and priorities of the people in these different groups. How relevant is the thing you're marketing to their lives? How much disposable income do they have - can they afford to buy luxuries, or only necessities? Is what you're selling fashionable among people like them? All these factors should affect the way you present it.
Special Markets
Sometimes you may be called upon to provide copywriting services aimed at a special market segment. This might involve, for instance, promoting maternity clothes which are only of use to pregnant women, or writing about team merchandise only of interest to a particular group of football fans.
In this situation you don't need to pretend you're a member of the group, but you do need to show that you are familiar with its concerns and that you can empathise. To do this it is often helpful to familiarise yourself with other products and services used by those people, with other marketing copy aimed at them, and with what they have to say for themselves. Reading people's personal blogs can be a great way to get inside their heads and so produce more effective copywriting work.
Watch your Language
Writing good marketing copy is all about using language effectively. However, what works for one market segment won't necessarily work for another. For instance, older, well educated people would probably feel patronised, or just fail to understand you, if you used the same language in writing aimed at them that you might use in a piece aimed at hip, club-going 18 to 25 year olds.
However, it's really important not to use words which you readers don't understand. People are always suspicious of marketing material and, if they don't understand it, will conclude that they're deliberately being misled.
When you're writing for special market groups, you'll sound a lot more authentic if you can use the special language internal to these groups. However, misusing a special term not only identifies you as a fake, it can be taken as insulting, so this is something which you should be very careful about.
Writing properly targeted marketing copy is a complicated task which can, initially, involve a lot of research and extra work. But don't despair. As you become familiar with certain areas of copywriting, you'll find that assessing your target market becomes much quicker and easier. Over time, you'll learn to do it by instinct. These instincts are part of what identifies the professional copywriter.
You might also like...